Commission from winning on Betfair – how is commission calculated, Betfair points.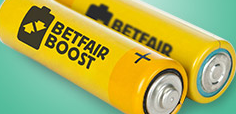 As you know, on Betfair Betting Exchange is the so-called commission. It holds only with winning bets, so if you have lost some bet, there will be no cost to you.
Betfair commission — is, in fact, its margin. Each bookmaker establishment has a margin. But Betfair is a unique betting exchange, which is due to pairing bet between players not cutting back on odds, so they will always be higher than in most traditional bookmakers. Betfair takes its margins only from winning bets, this is another obvious advantage of sports betting exchange.
How is commission calculated on Betfair?
As already mentioned, the commission on Betfair is taken only from winning bets on the betting exchange, when the winnings will be credited to the account (after market close). And the amount of the commission from each winning in various markets depends on the amount of winnings, discounts (this will be mentioned later) and the percentage of commission.
The winning amount. Here, the sum of net winnings is taken from bets. This is transferred to the account after the market closes (after the match, or when it becomes clear that this bet cannot be lost).
Discounts. This option was introduced on Betfair specifically for the promotion of active players, wagers of huge bets and people betting large amounts. The greater the number of points, the greater the discount on the commission. The amount of the discount depends on your country, see the "FAQ" section for more details.
With every 10 pence commission you earn 1 point on Betfair. And not only if the bid is successful. If the bet is lost, the points are also awarded on the basis of the commission that would be if the rate was won. Do not forget that 15% of the points will be charged from your account every week, which means that you have to play often on Betfair Exchange, if you want to get more points and reduce the percentage of commission.
If you know exactly that you will not play in the market for any certain period, but do not want to lose points. In this case, Exchange offers you a special opportunity of "Weekend at Betfair":
– After registering an account all players are given a "1-holiday week»
– Plus, every 3 calendar months you are still charged for a «1- holiday week»
– The maximum number of holidays on account may not be more than 4
It's very simple — in the "Weekend at Betfair" section of your account, on any of the next 25 weeks, click "Order holiday week." And there will be no daily allocation of points in this week. This week has no effect on your game, but you will also not earn points on "holiday"!
The percentage of commission. In Betfair sports betting exchange there is a commission on the amount of net winnings:
– For the United Kingdom, Gibraltar, Ireland, Italy, Malta and Denmark commission rate from the won bets is 5%
– For players from Armenia, Slovakia, Albania, Serbia, Montenegro, Monaco and Croatia: 7%
– For players from other countries: 6.5%
Example of calculating Commission Points on Betfair
So, I explained to you all the rules for calculating commission on winnings on the Betfair betting exchange in details. Now let's look at an example:
– For example, you are a player from the UK, currently dial 19,000 Betfair points, because they now have a 22% discount on the commission
– The percentage commission for your country is 5%
– Your won bid, the amount of net gain is $100
Thus, with your winnings you are entitled to: $3.04 commission [$100 x 5% x (1-22%)]
The number of points accrued to you with this win is about 33 points (3.04 + conversion in the currency of your account X 10)