In-Play bets on Betfair. Bets delay.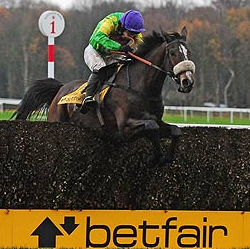 As with any other bookmaker, it is possible to bet during the game on Betfair betting exchange, here it is called "in-play". Consider all the details of in-play betting exchange trading on Betfair.
When an event has already begun, all the markets to trade on are marked in green and special rules begin to operate:
– First of all, this is the delay bets, that is, each bet will go up for auction after a short delay. The fact that the information about what is happening in the game comes to the betting exchange with a delay, and the delay is necessary so that you do not lose money, as well as to prevent fraud (for example, from those who make bets right from the stadium). For each sport, the delay time is different, see the following table:
| Sports | Delay |
| --- | --- |
| Football (Soccer) | 5-8 sec. |
| Tennis | 5 sec. |
| Greyhounds | 1 sec. |
| Ice Hockey | 8 sec. |
| Basketball | 5 sec. |
| Baseball | 6 sec. |
| Darts | 3 sec. |
| Golf | 5 sec. |
| Swimming | 1 sec. |
| Snooker | 5 sec. |
| American Football | 5 sec. |
| Shoot-out | 3 sec. |
| Athletics | 1 sec. |
| Cricket | 5 sec. |
| Specials | 5 sec. |
– If, during this delay, the game is changing (a goal is scored, someone will get a red card, a penalty will be awarded and so on), the market receives the status SUSPENDED, while making your bid if it has not yet been accepted, it will be revoked. Also, all missed bets will be canceled and it will not be possible to bid on this game as long as the SUSPENDED status will remain on the market.
– Also, the SUSPENDED status may be that Betfair cannot obtain information about a given game (because of technical or any other cause). There are times when you cannot place bets during the match in such a market.
It is worth bearing in mind that if you make a bet before the game with a previously received profit (hedging market), indeed "close" bet will not just work.